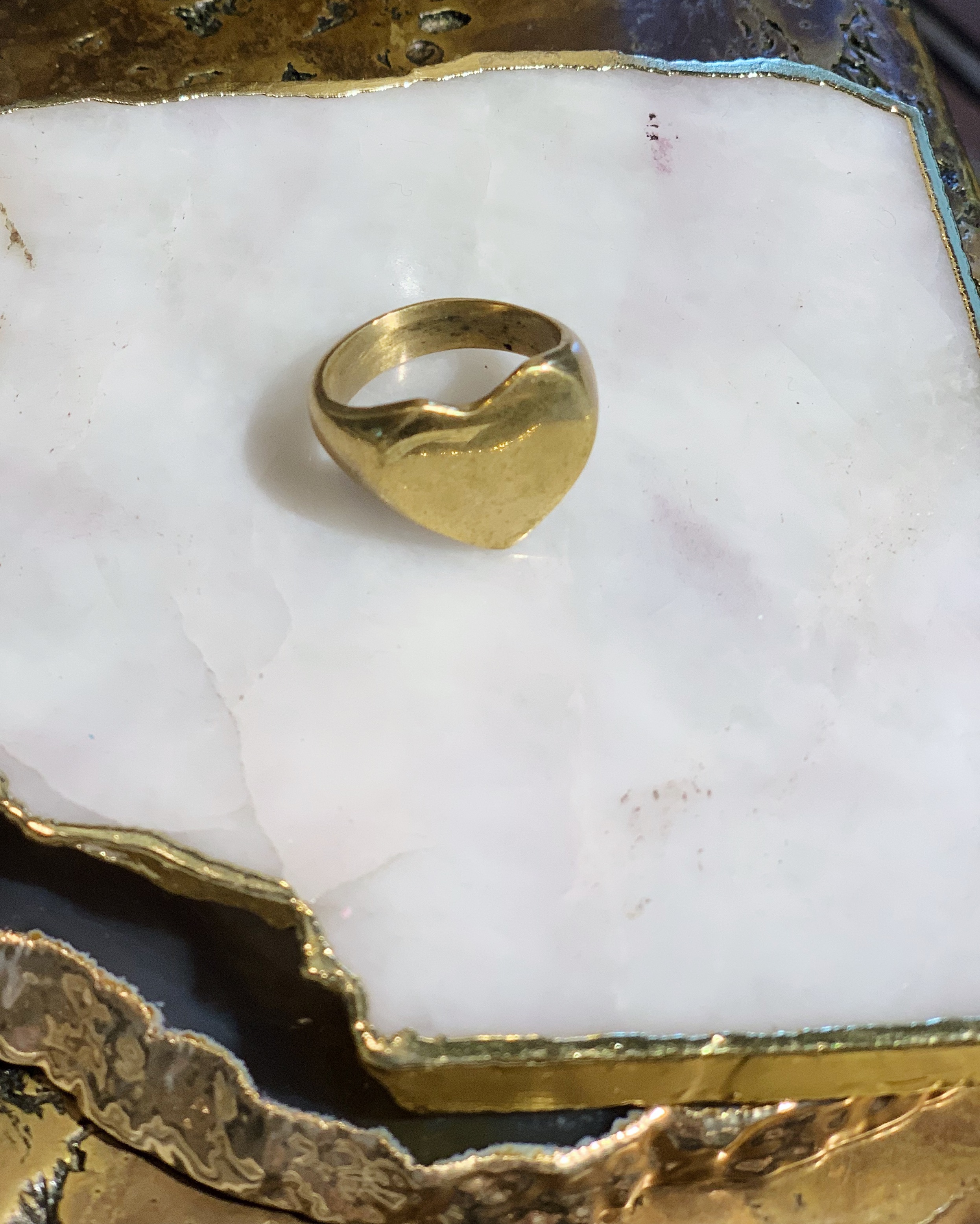 Heart of Brass Ring
Beautifully crafted by artisans in Nairobi, this handmade brass ring is a perfect statement piece for your 9 - 5 and beyond.
Made in Kenya. Solid Brass. Sizing varies due to it's handmade nature.
10% of proceeds go towards One Girl Can.
Jewelry Care 101: It's common for brass to darken with time and wear. To minimize the dark patina, avoid water and shine your brass with a cleaner such as JAX and a cloth or even toothpaste and a toothbrush.
sold out